Regular price
Sale price
$22.95 USD
Unit price
per
Sale
Sold out
Sight Reading will become a fun game with these sight reading note tiles! By piecing together musical note tiles, your students will unknowingly be practicing sight reading in a fun and playful manner. Because it's in a puzzle-type format, your student will get a brand-new sight-reading example every time.
The sight reading note tiles features notes within the treble clef range of C4 to A5 and the bass clef range of E2 to C4, offering a comprehensive review of essential musical notations.
 Product info:
80 total note pieces

2 sets of quarter notes (one ledger line below staff to one ledger line above staff)

2 sets of half notes (one ledger line below staff to one ledger line above staff)

2 sets of whole notes (one ledger line below staff to one ledger line above staff)

1 Treble clef and 1 Bass clef tile

Compatible with rhythm puzzle board 
Note: Board in photos shows compatibility with sight reading tiles, not included with set. Tiles can also be used with wooden scrabble or alphabet tile holders
Teaching ideas for Sight Reading Note Tiles:
By making sightreading feel like a game, students will be motivated to practice more frequently, leading to significant progress in their musical journey.
The versatile Sight Reading Note Tiles can be used in various sight reading exercises.
Pick notes at random and place them together then have the student sight read each note.
Focus on just a few specific notes (e.g. line notes or space notes) and place only those Sight Reading Note Tiles together for a sight reading excerpt.
For beginning piano students, encourage them to clap and count the rhythm of each note before playing.
Additionally, students can name the notes out loud before playing, reinforcing their recognition and recall abilities.
Challenge your students to sight-sing using solfege as they assemble the Sight Reading Note Tiles. This approach integrates ear training with sight reading, promoting a holistic understanding of musical concepts.
Create intervallic recognition by starting with placing Sight Reading Note Tiles side-by-side to create 2nds, 3rds, 4ths, etc. When a student has mastered melodic intervals, move to harmonic intervals by using two tiles on top of each other and having the student play the top with their right hand and bottom with their left hand.
Have your students practice different finger numbers by creating a pattern then challenging them to play the pattern starting on different finger numbers.
Sight Reading Note Tiles are a must-have tool for music teachers and students. Its unique and interactive approach to sight reading will instill a love for music and sightreading, turning the learning process into a fun adventure.
Share
View full details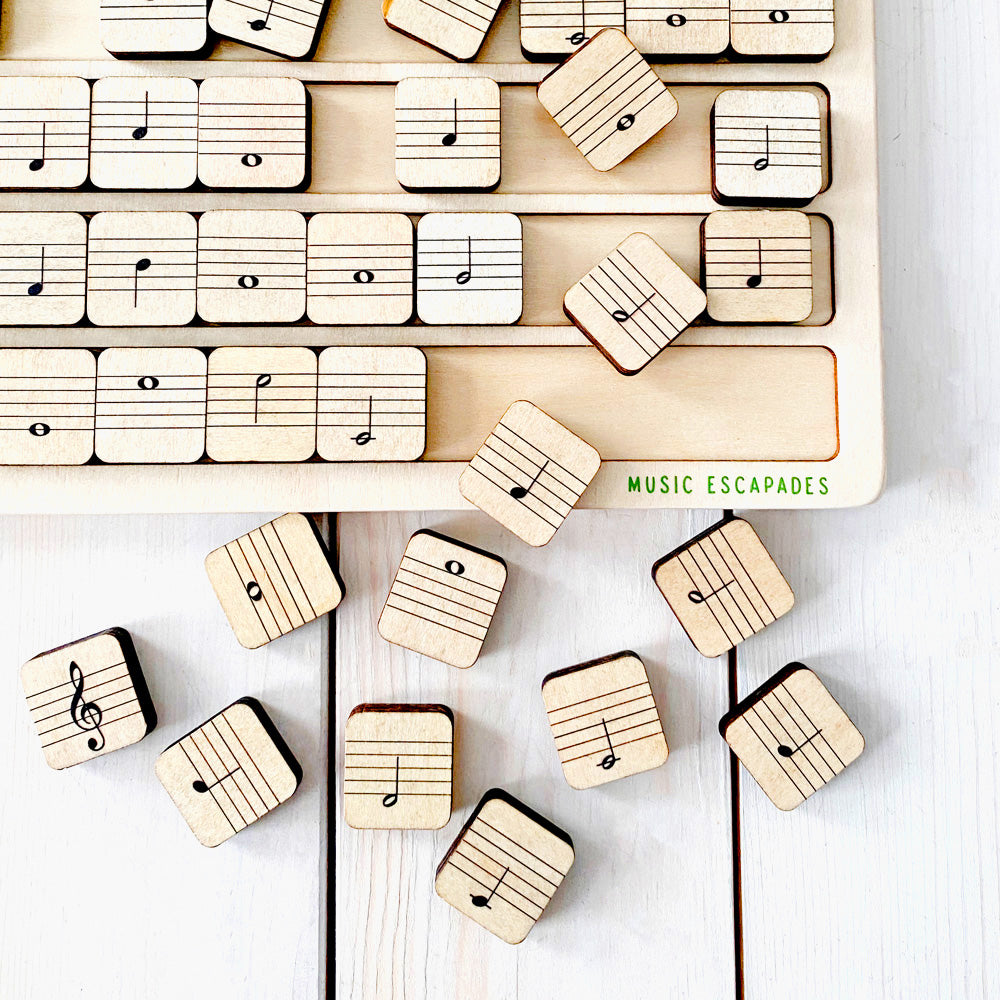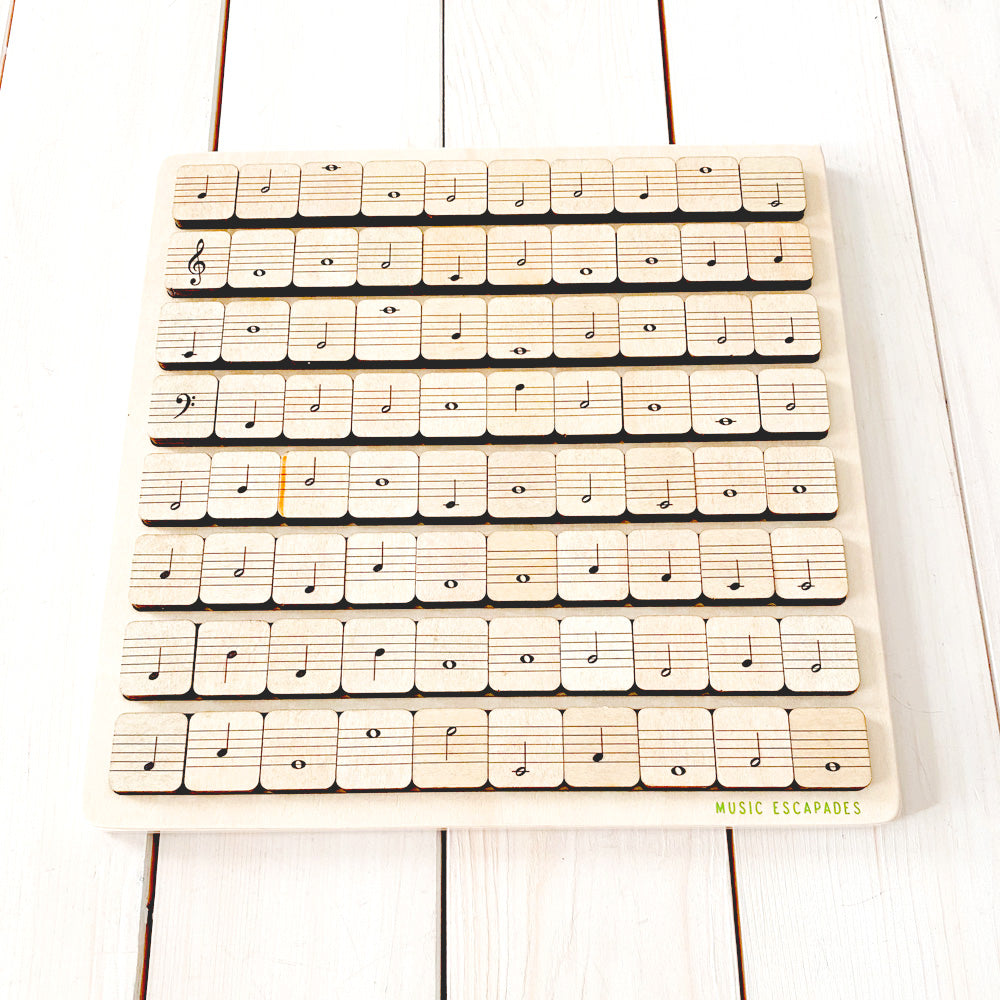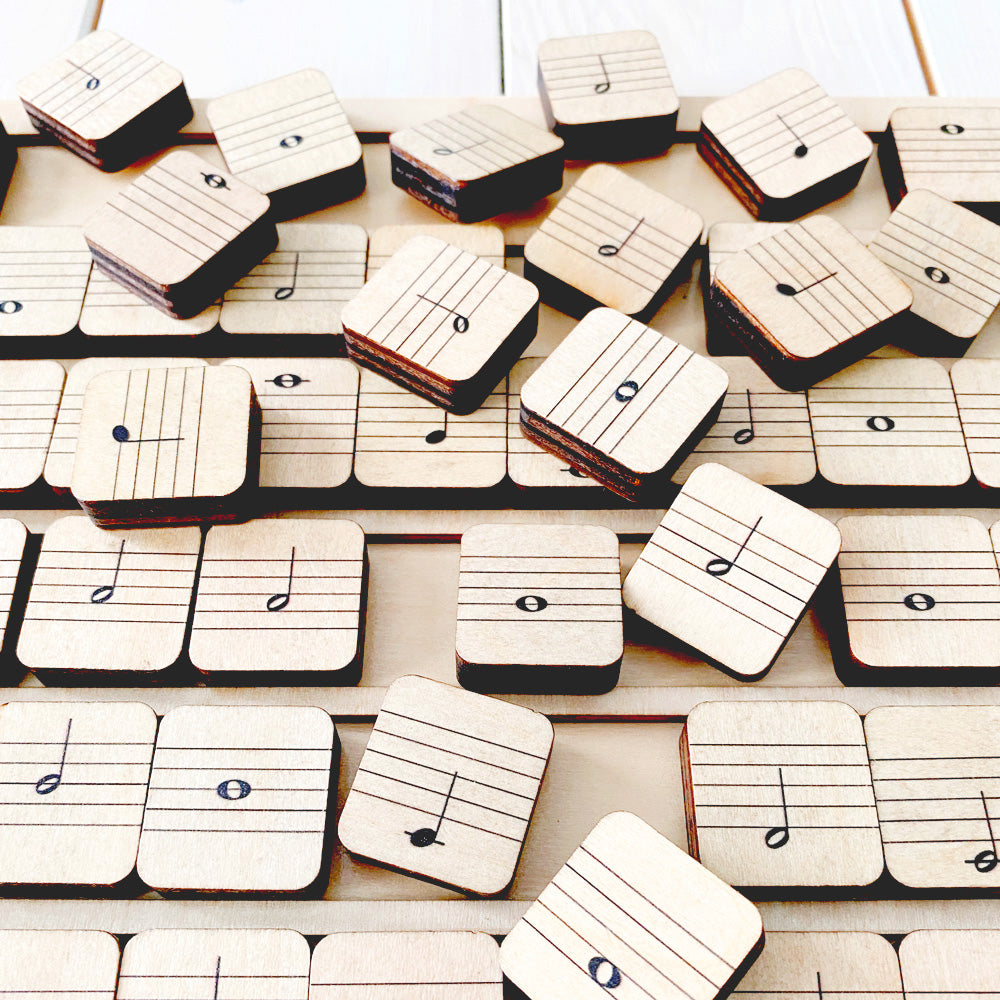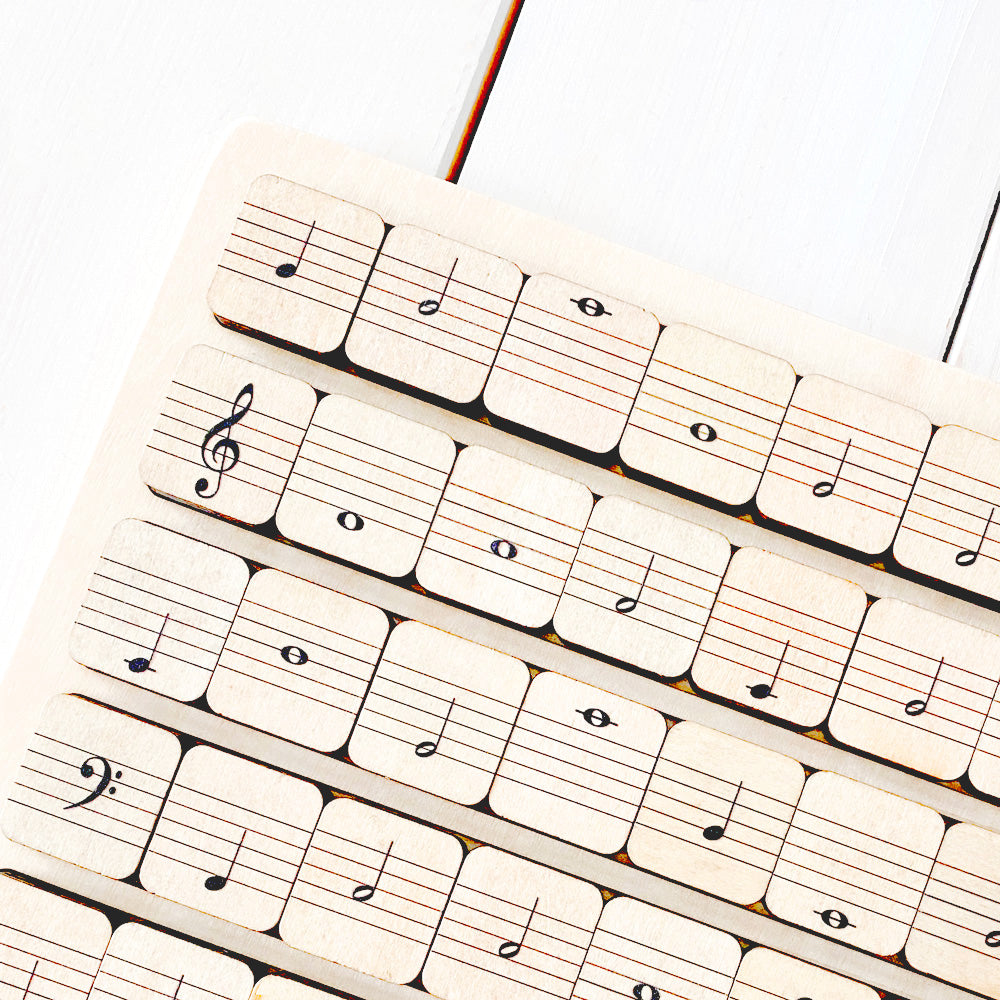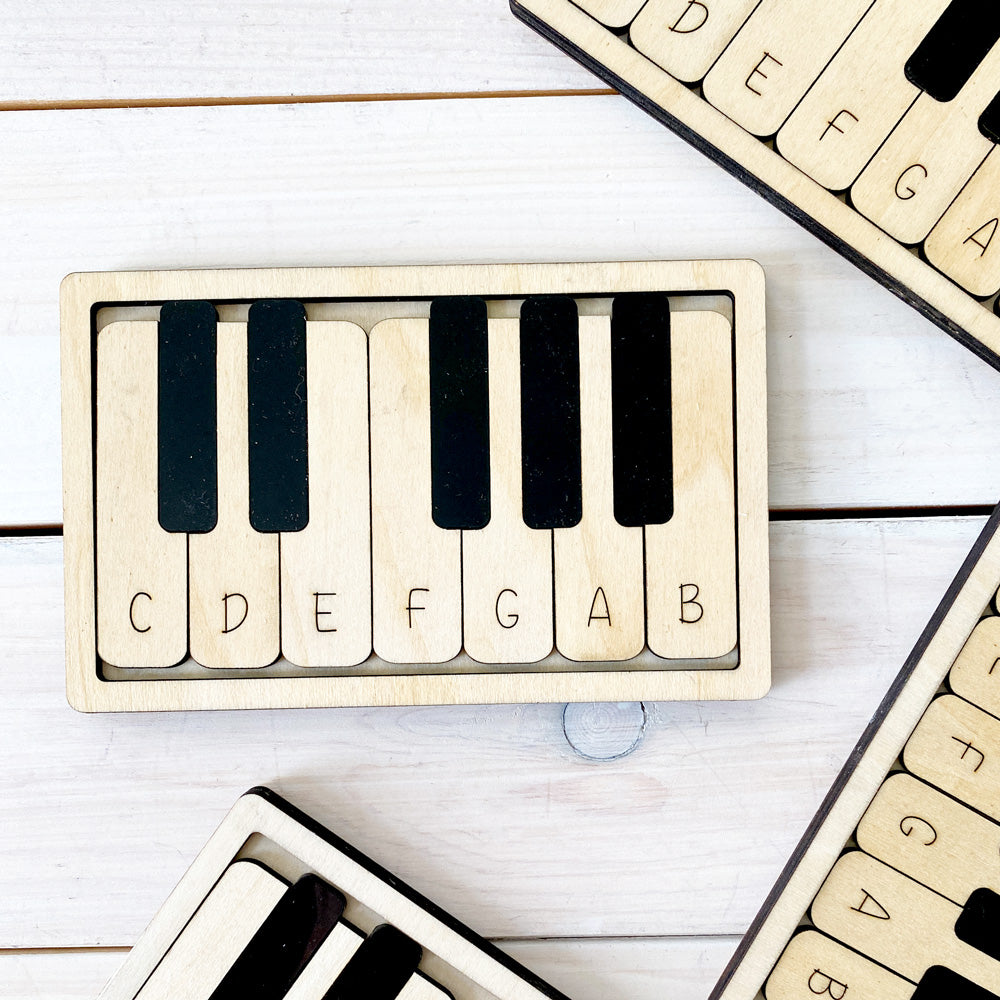 Share your purchase
We love to see your lovely photos on Instagram! Please tag @musicescapades.shoppe in your posts featuring your new products from our store so we can share on our page.
FOLLOW US HERE