Regular price
Sale price
$39.95 USD
Unit price
per
Sale
Sold out
This Rhythm Puzzle will help your students easily visualize how music rhythm fits mathematically together. Help your students build a rhythm tree and more with this wooden Rhythm Puzzle.
Puzzle pieces are sized according to note counts and are thick enough for easy placement in the puzzle board.
Dimensions of Rhythm Puzzle
10 x 10" wooden puzzle board

Thick and sturdy

 wooden puzzle pieces
What's included in the Rhythm Puzzle Original set
30 Two-sided rhythm puzzle original set pieces (one side notes, one side rests)

Puzzle board

 
Drawstring canvas bag
Rhythm Puzzle Piece Add-on Options:
All rhythm puzzle pieces have corresponding rests on backs
Original set (30 pcs) - The original rhythm puzzle pieces cover whole note, dotted half note, half note, dotted quarter note, quarter note, eighth note triplet, dotted eighth note, eighth notes (double and single), and sixteenth notes (four, two, and one). 
Compound set (27 pcs) - The compound rhythm puzzle pieces are printed in red so as to keep separate from common rhythm pieces. They are sized to where each line of the puzzle is in 9/8. Note values include: dotted half note, dotted quarter note, quarter note, eighth notes, and a variety of one-beat pieces (three eighths, six sixteenths, a mix of dotted eighths and sixteenths, etc.).
Expanded set (40 pcs) - The expanded rhythm tiles are different from the original in that each tile is the same length, not sized according to beats. They come in white tiles with black notes. Rhythms include whole note, dotted half note, half note, dotted quarter + eighth note, quarter, eighth note triplet, four sixteenth notes, and a mix of sixteenth + eighth note rhythms. 
Teaching Ideas for Rhythm Puzzle (Original set):
Because the puzzle pieces for this Rhythm Puzzle are sized mathematically, your students can easily visualize the way rhythms work together. Place a whole note at the top and assign your student to fill in the puzzle using different rhythm patterns for each line.

Have your student build their own "note tree" with the top note a whole note then equally dividing it up into the smaller note values (half notes, quarter notes, eighth notes, etc.).
Once the Rhythm Puzzle is completed, clap and count the entire puzzle with your student.
Help your student become familiar with both notes and rests with having them fill up the puzzle matching notes and rests.
Use this rhythm puzzle to help with composition. Complete the rhythm puzzle then ask the student to use the rhythms and put a melody to it. Use with our Grand Staff Magnetic Board, where students can test out melodies on the staff with a dry-erase marker. Use our Note Tiles or Music Alphabet Tiles if your student wants to play around with random note selection instead of coming up with melodies on their own.
Share
View full details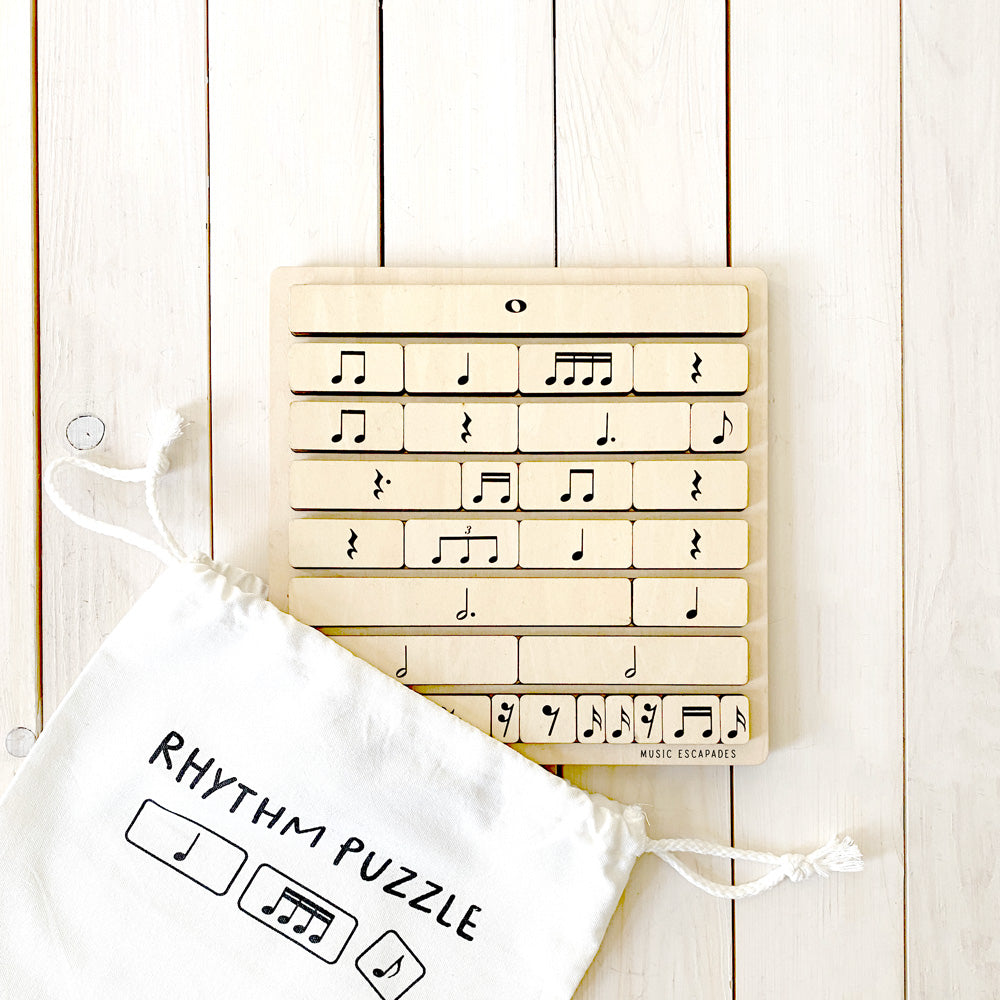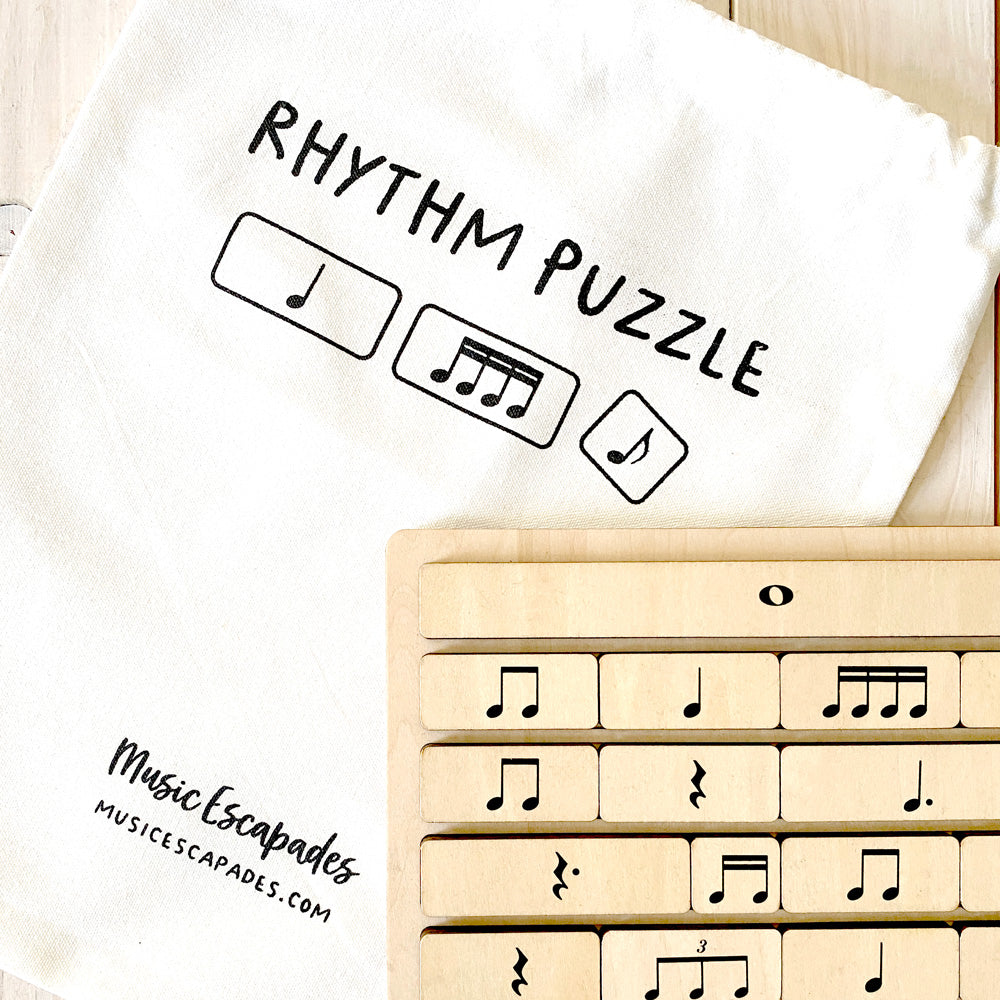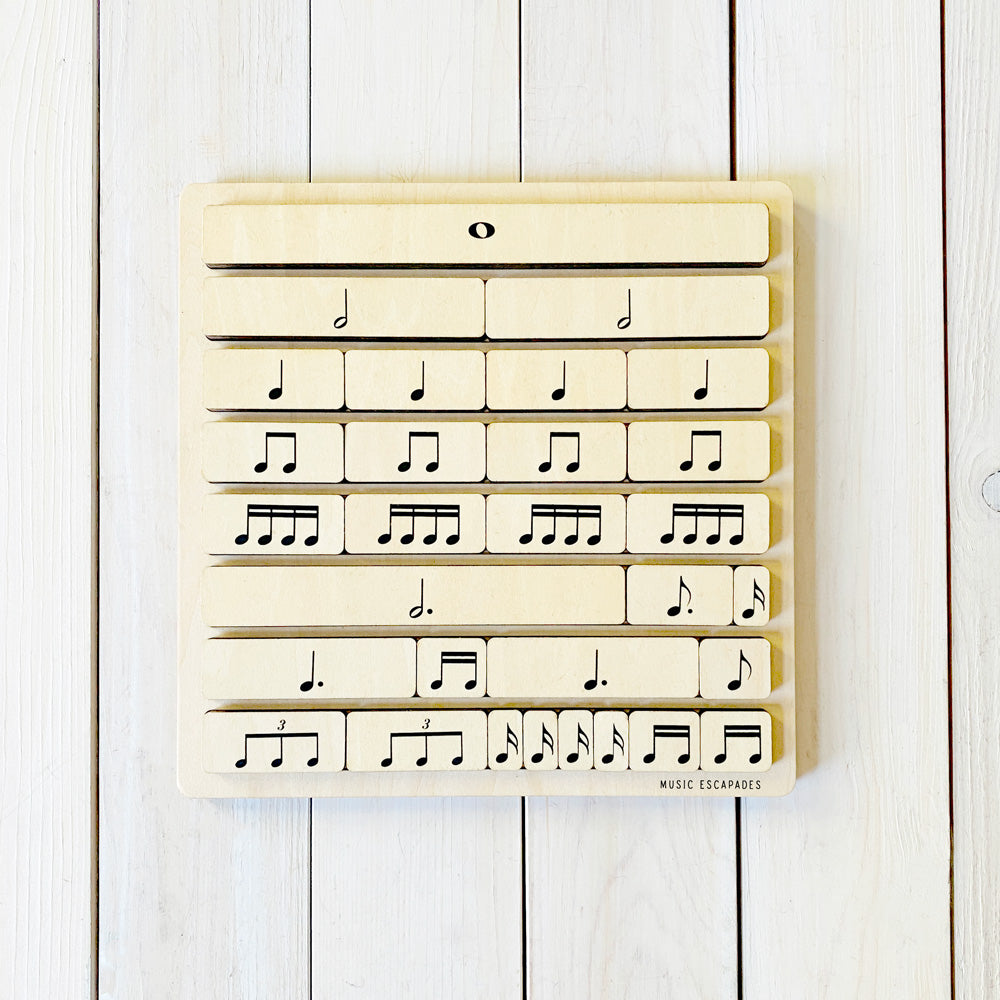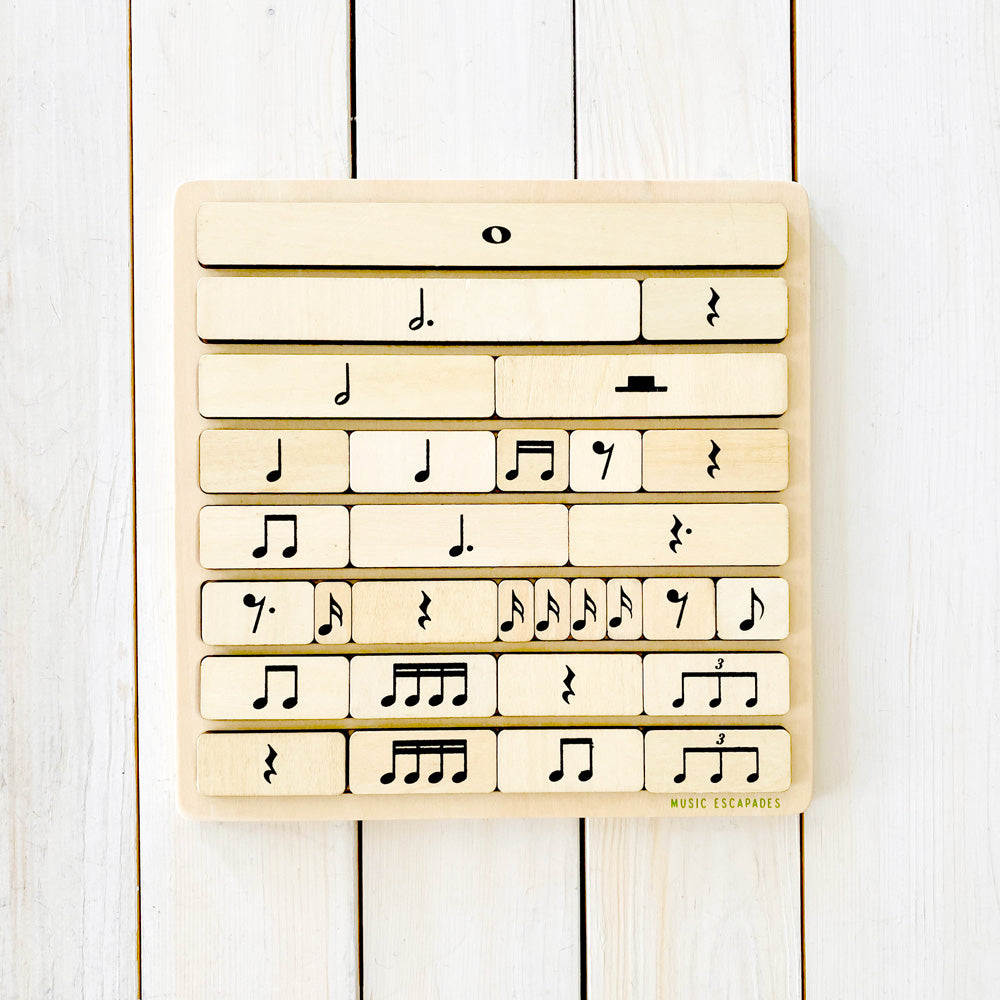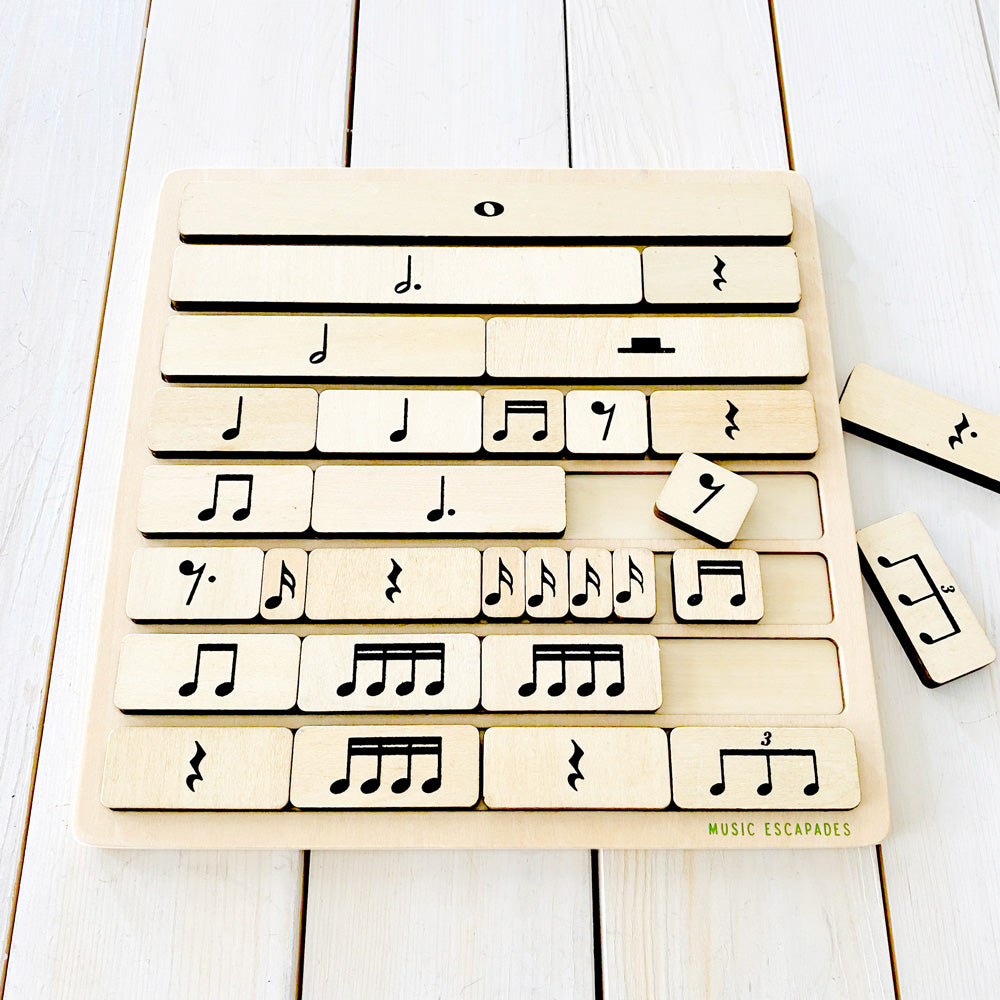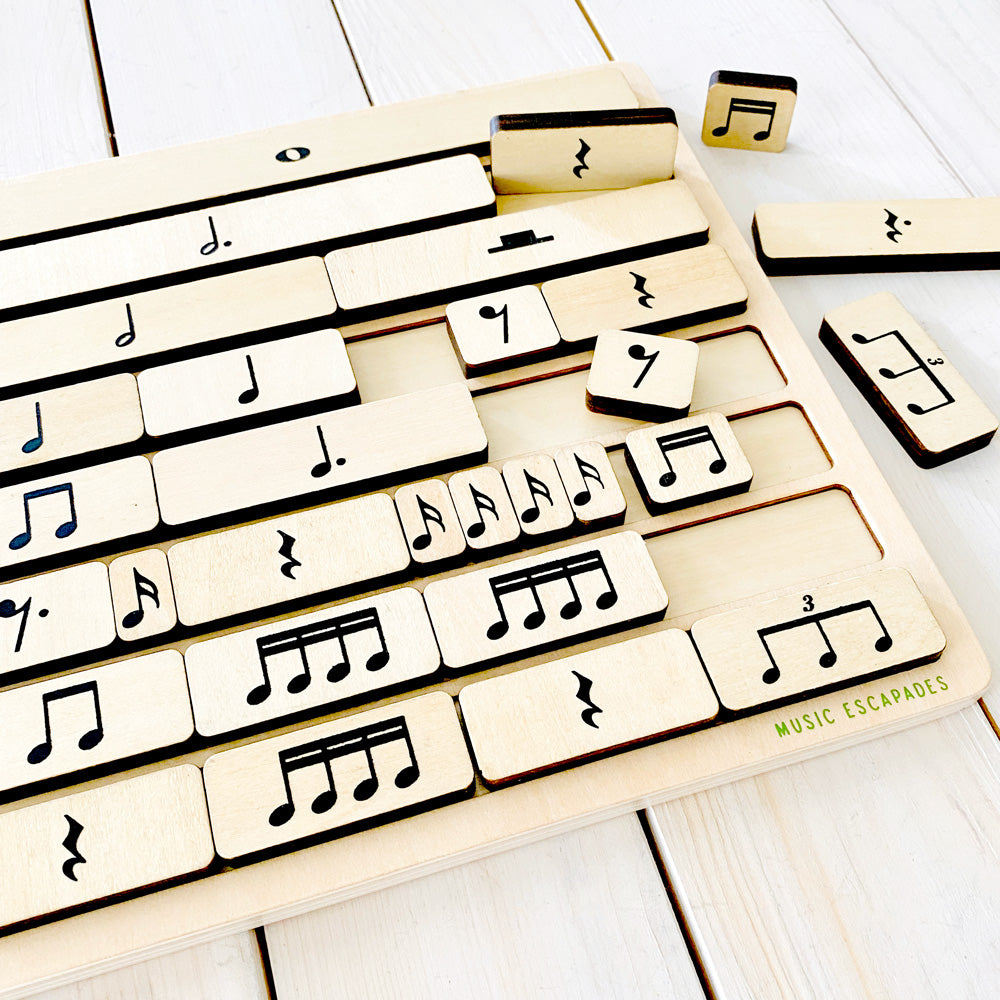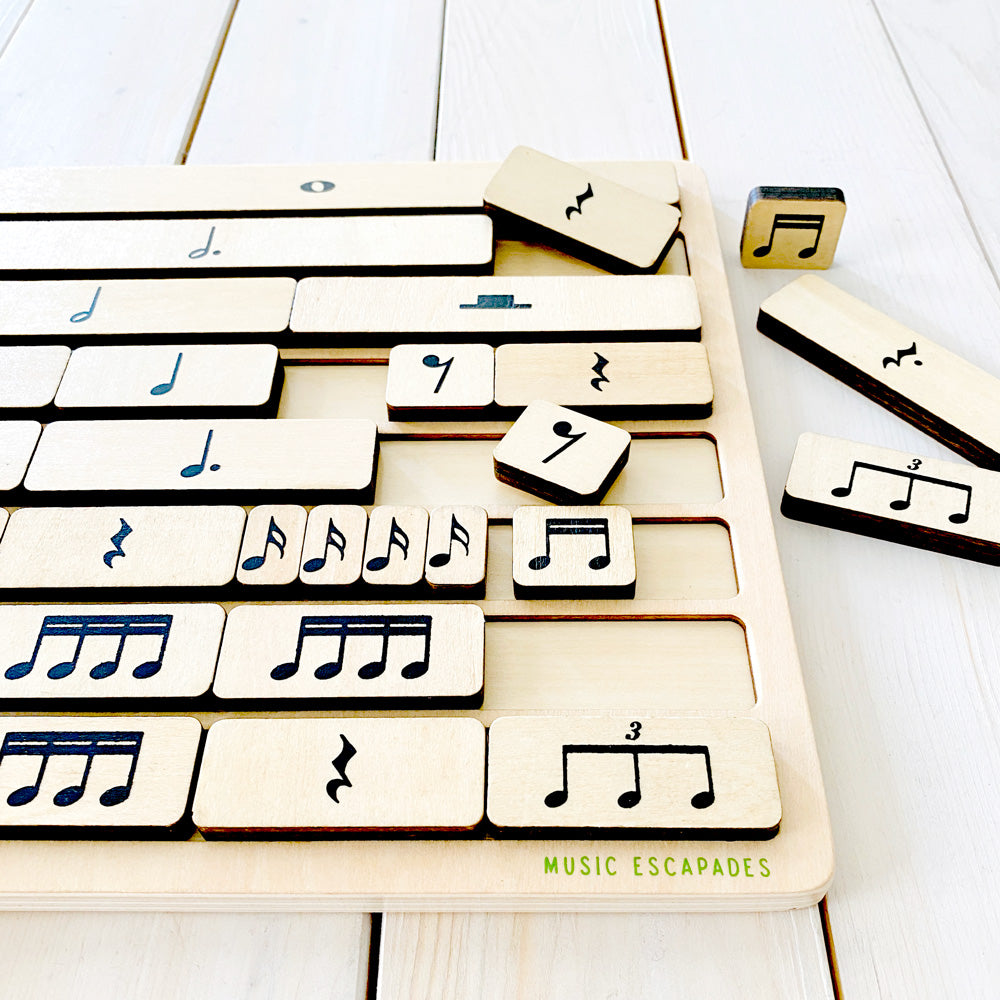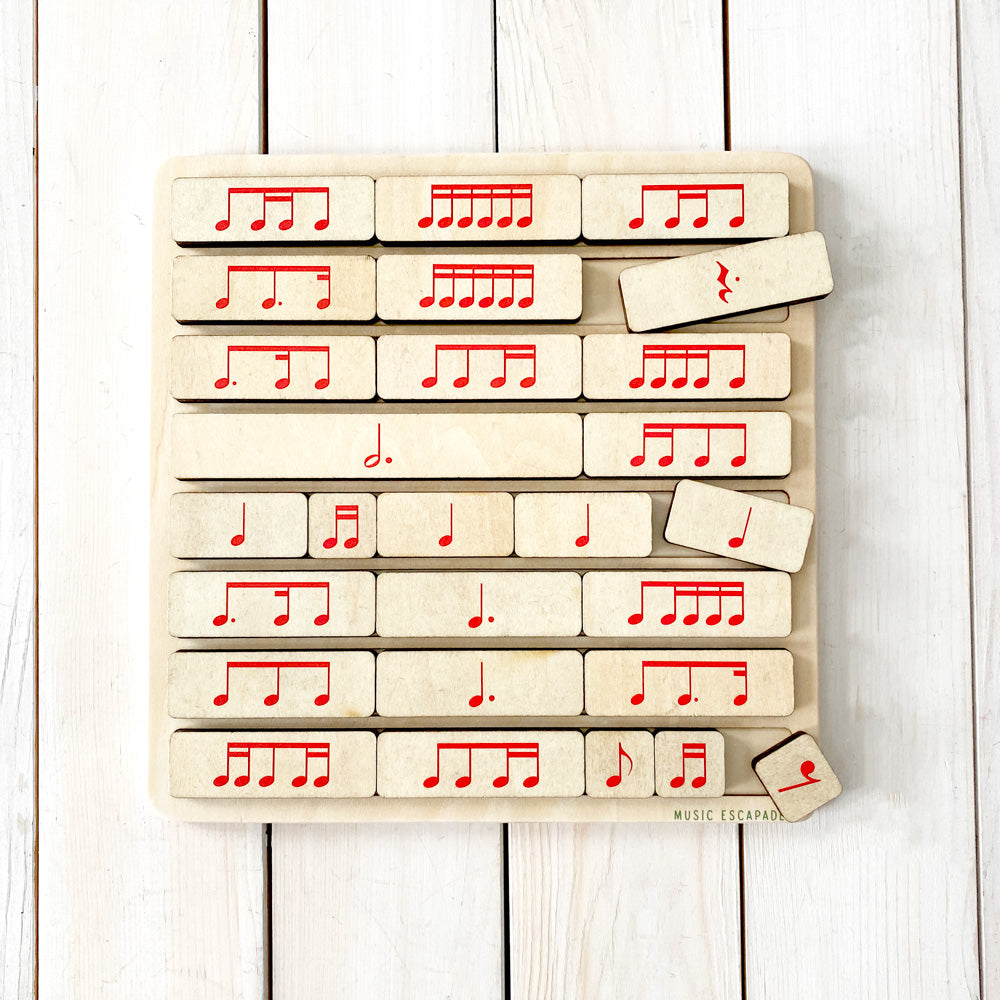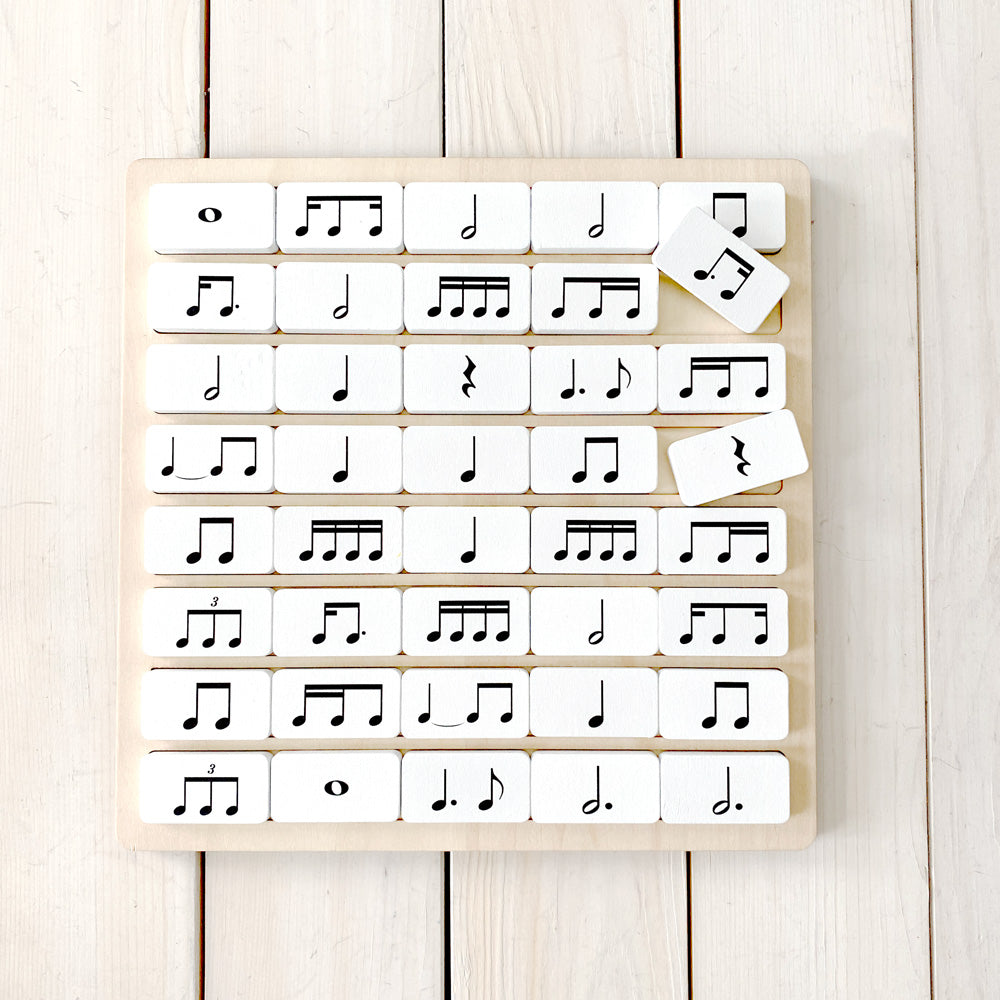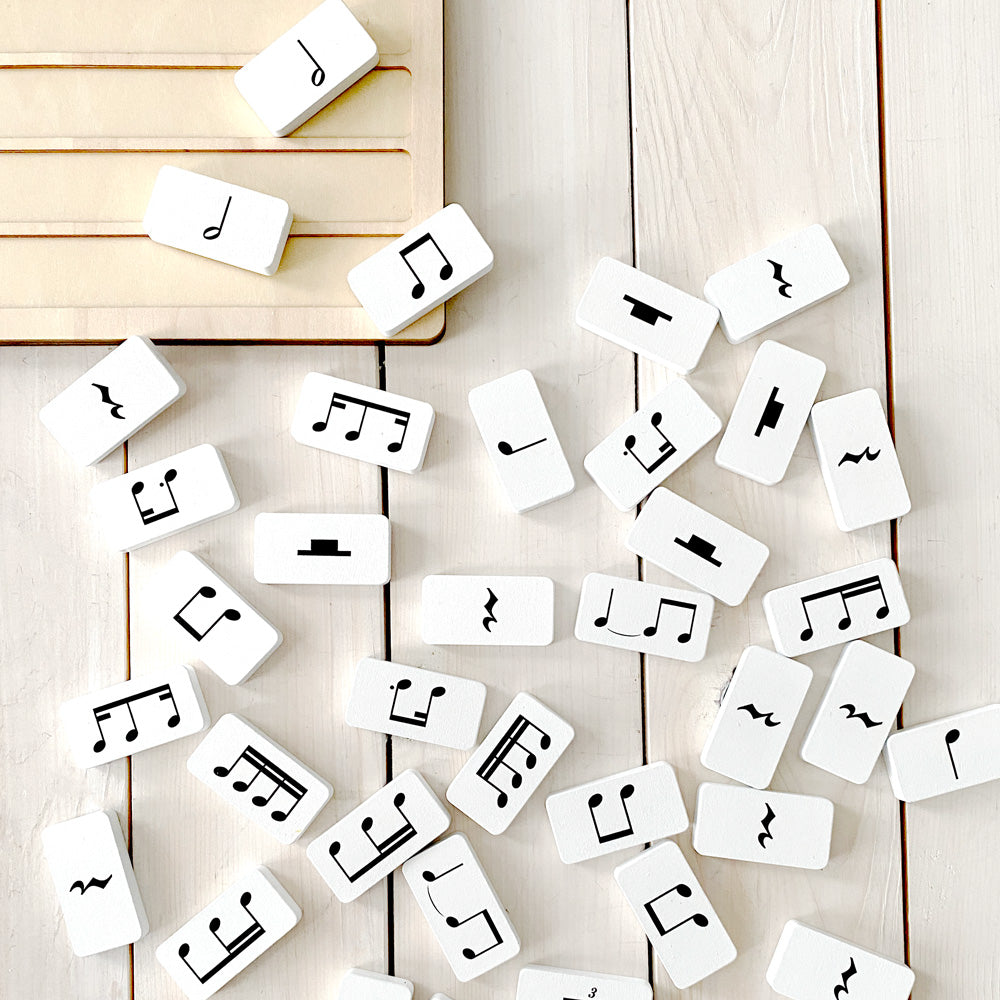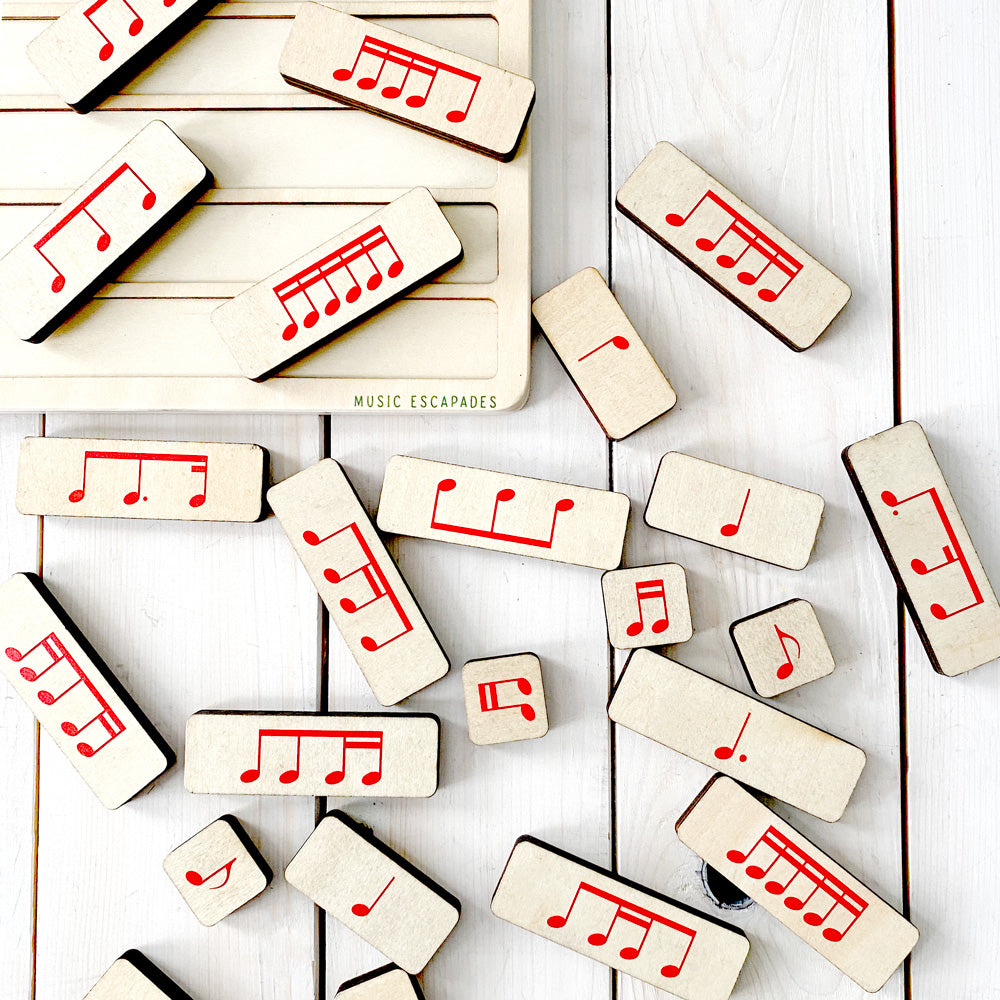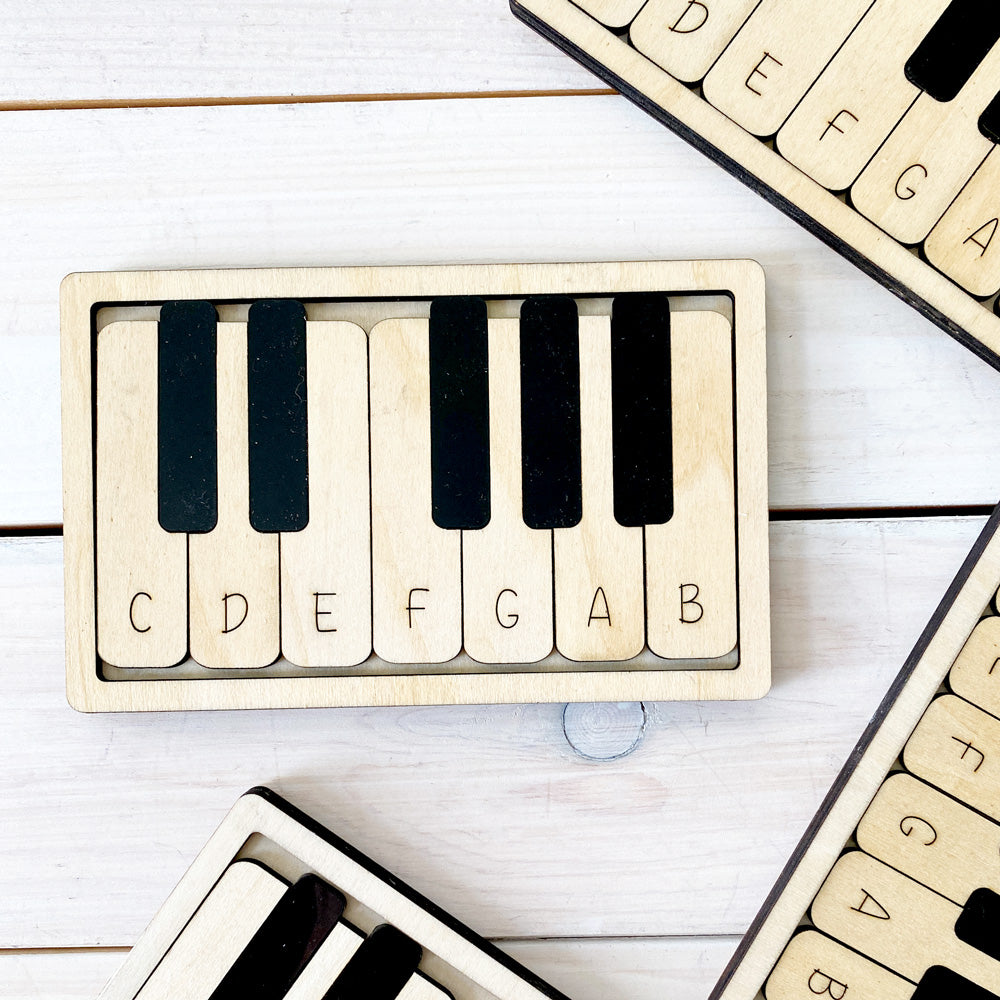 Share your purchase
We love to see your lovely photos on Instagram! Please tag @musicescapades.shoppe in your posts featuring your new products from our store so we can share on our page.
FOLLOW US HERE