Regular price
Sale price
$19.95 USD
Unit price
per
Sale
Sold out
Get your students on the right track with this Technique Practice Keys Stamp. Easily assign five different keys for your students to focus on each week in their daily music practice session. The student can also fill out their own assignment to add to their excitement.
Product info:
DIMENSIONS 1.85 x 0.7 inch

Black ink

Self-inking
Teaching Ideas for Technique Practice Keys Stamp
Students can focus on covering the specific keys for all technique exercises (scales, arpeggios, chords, etc.) with the Technique Practice Keys Stamp. It is convenient to fill out the keys rather than checking each key/exercise. This also keeps students accountable for knowing all the categories in each key, especially for exam preparation.
This is a versatile music stamp for students working at all levels since it is not level-specific. Beginning students can focus on penta scales while advanced students can play 4 octave scales. 
Use the Technique Practice Keys Stamp to keep your students on track with a variety of exercises:
Scales: Major, minor, harmonic minor, melodic minor scales in various keys

Arpeggios: Major, minor, diminished, augmented arpeggios in different positions

Chords: Triads (major, minor, diminished, augmented), seventh chords (major 7th, dominant 7th, minor 7th, diminished 7th)

Transposition: assign students to play an exercise or song in various keys

Sight-reading: student must sightread music in five different keys

Trills: alternate quickly between two adjacent notes, starting in different keys

Octaves and Tenths: Play octave and tenth intervals smoothly in different keys

Chord Progressions: Experiment with different chord progressions and transitions in various keys
By using the Technique Practice Keys Stamp, you can encourage your student to gradually incorporate these techniques into their practice routine to achieve well-rounded and versatile piano skills.
Share
View full details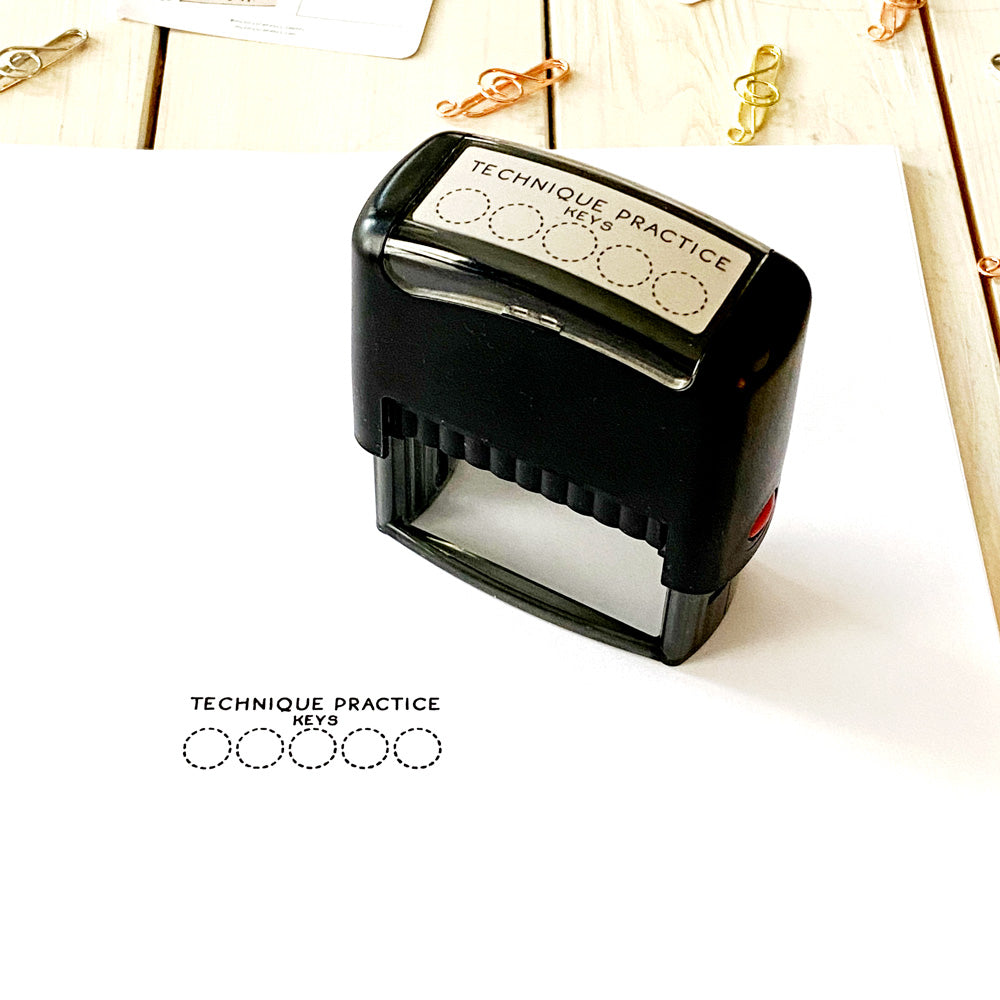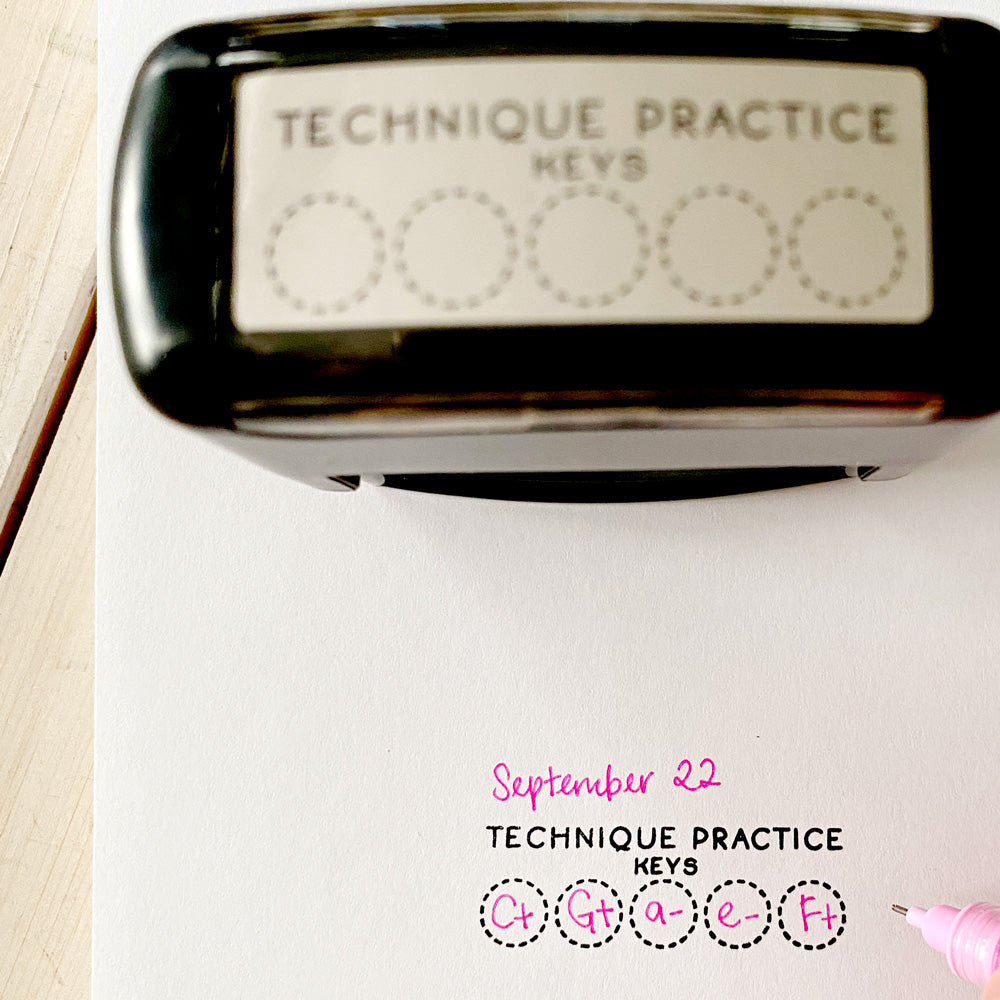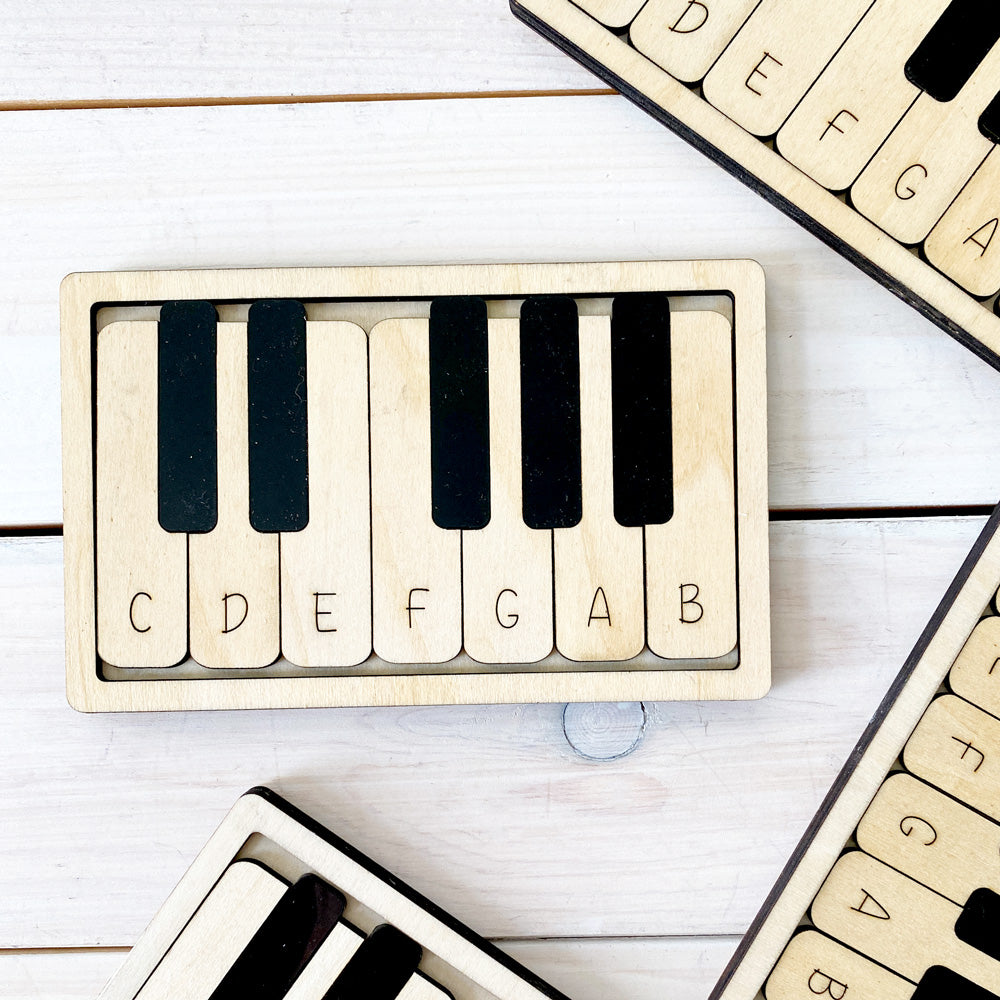 Share your purchase
We love to see your lovely photos on Instagram! Please tag @musicescapades.shoppe in your posts featuring your new products from our store so we can share on our page.
FOLLOW US HERE