Regular price
Sale price
$3.95 USD
Unit price
per
Sale
Sold out
Use these solfege stickers to solidify your students' understanding and familiarity with solfege. These solfege stickers work well whether you teach the syllables or hand symbols.

The coloured solfege stickers are coordinated to letters of the musical alphabet and also match hand bell and Boomwhacker colours (red do, orange re, yellow mi, green fa, blue sol, indigo la, and purple ti). Included is a plain black and white solfege word and symbol set, giving you multiple uses for the entire solfege sticker set.

Additionally, you will find 72 blank stickers of varying colors that you can either write on or use as plain, decorative circle stickers.

What's included in solfege stickers set:
- 264 solfege stickers total
- 64 color coded stickers with solfege words (8 sets total: do, re, mi, fa, sol, la, ti, do)
- 64 color coded stickers with solfege hand symbols (8 sets total)
- 32 black and white stickers with solfege words (4 sets total: do, re, mi, fa, sol, la, ti, do)
- 32 black and white stickers with solfege hand symbols (4 sets total)
- 72 blank color dot stickers (12 shades of colors)

How to use solfege stickers

You can use both the hand symbol solfege stickers and the word solfege stickers to help your students learn what hand symbol goes with which word.

Use solfege stickers in your student assignment books to help bring familiarity with the symbols, words, and colors.

Find creative uses for these solfege stickers—in students' assignment books, lesson books, and more. Or, create a composition activity where you give your student a set of solfege stickers and challenge them to come up with a composition using the solfege stickers as their foundation.

These solfege stickers are ideal for piano lessons, voice lessons, theory lessons, and other music classes.
Share
View full details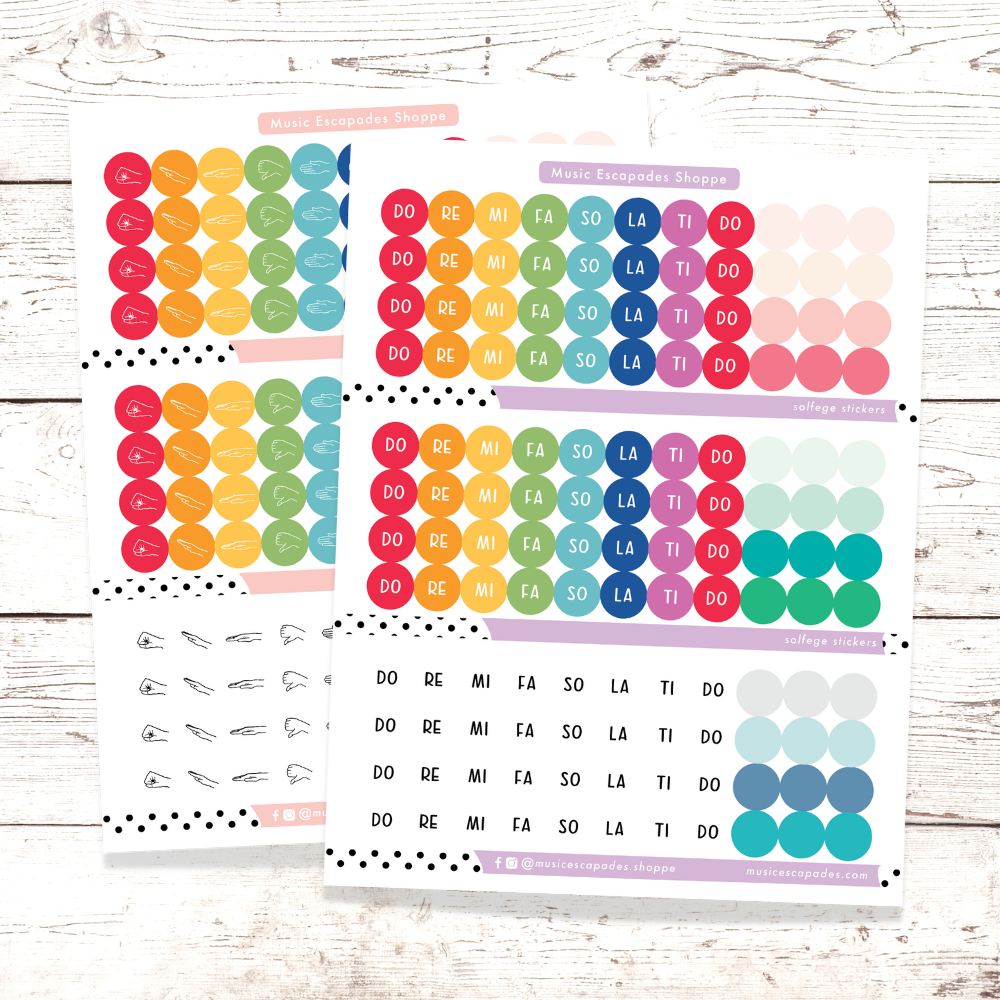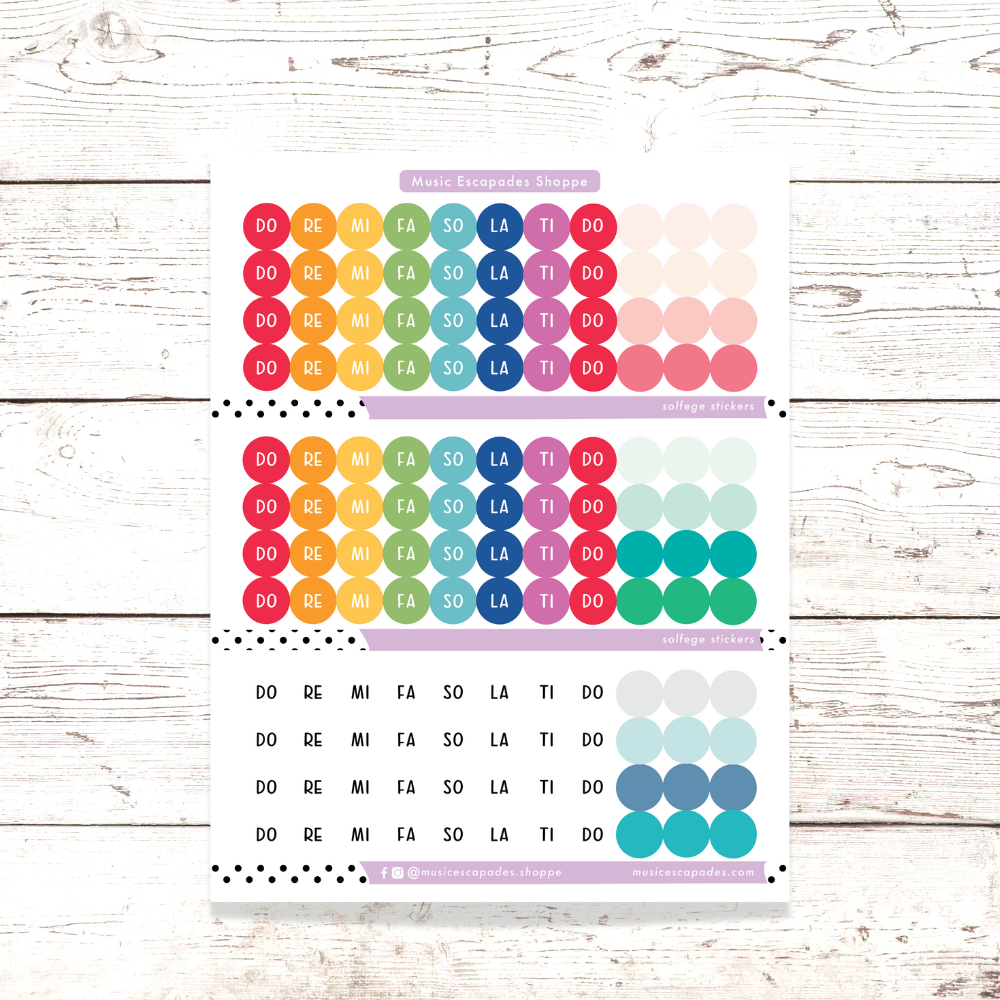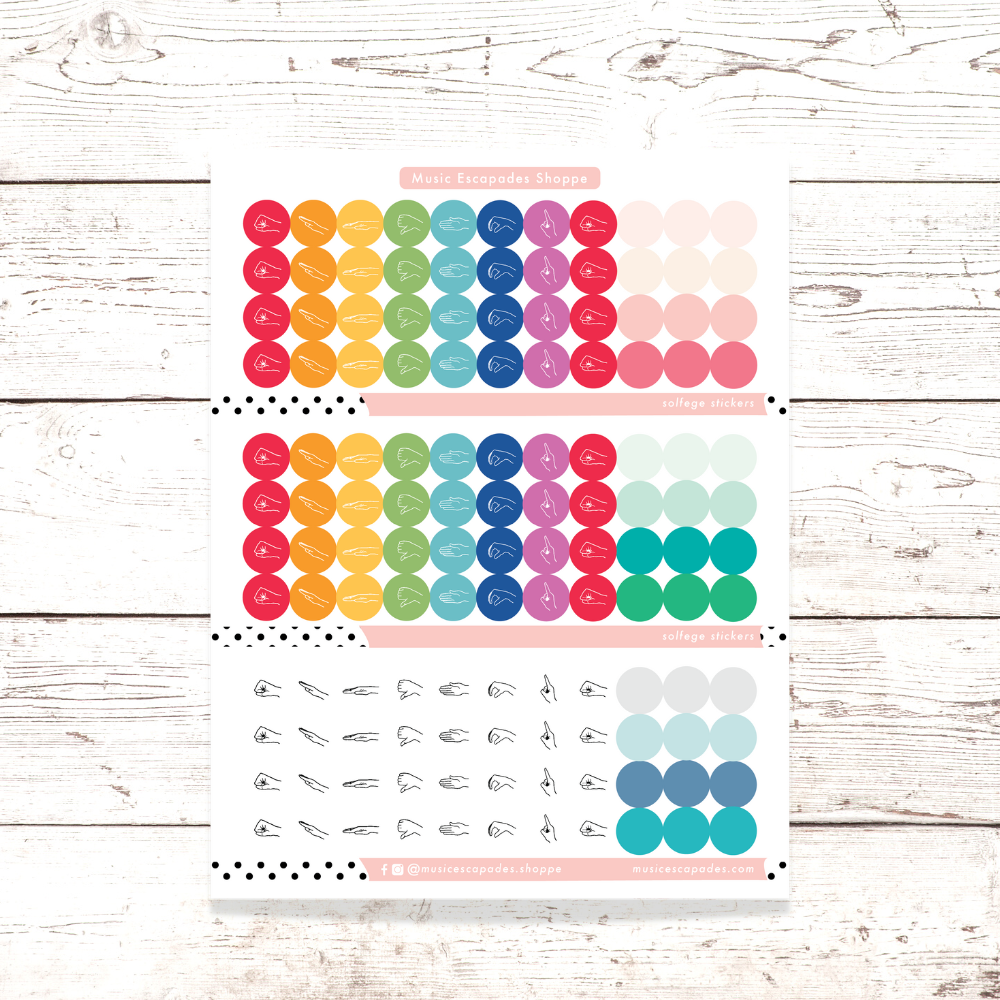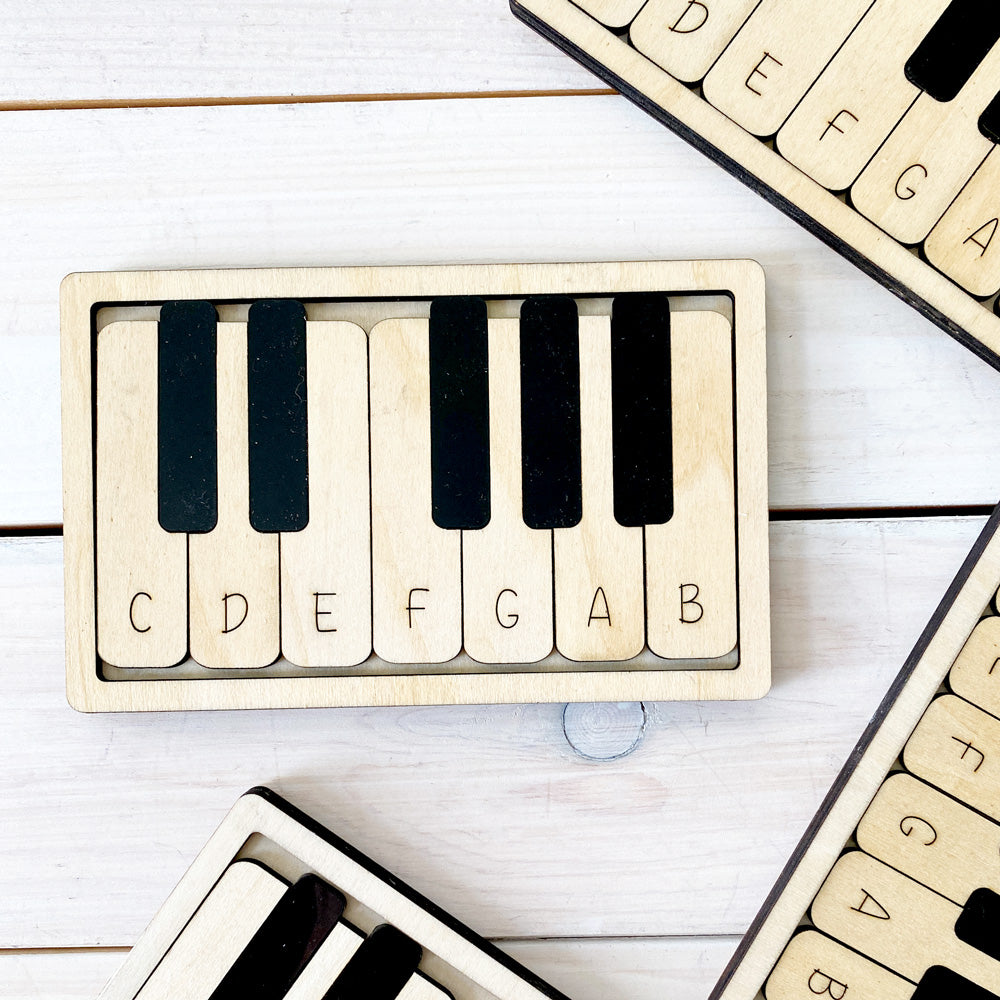 Share your purchase
We love to see your lovely photos on Instagram! Please tag @musicescapades.shoppe in your posts featuring your new products from our store so we can share on our page.
FOLLOW US HERE